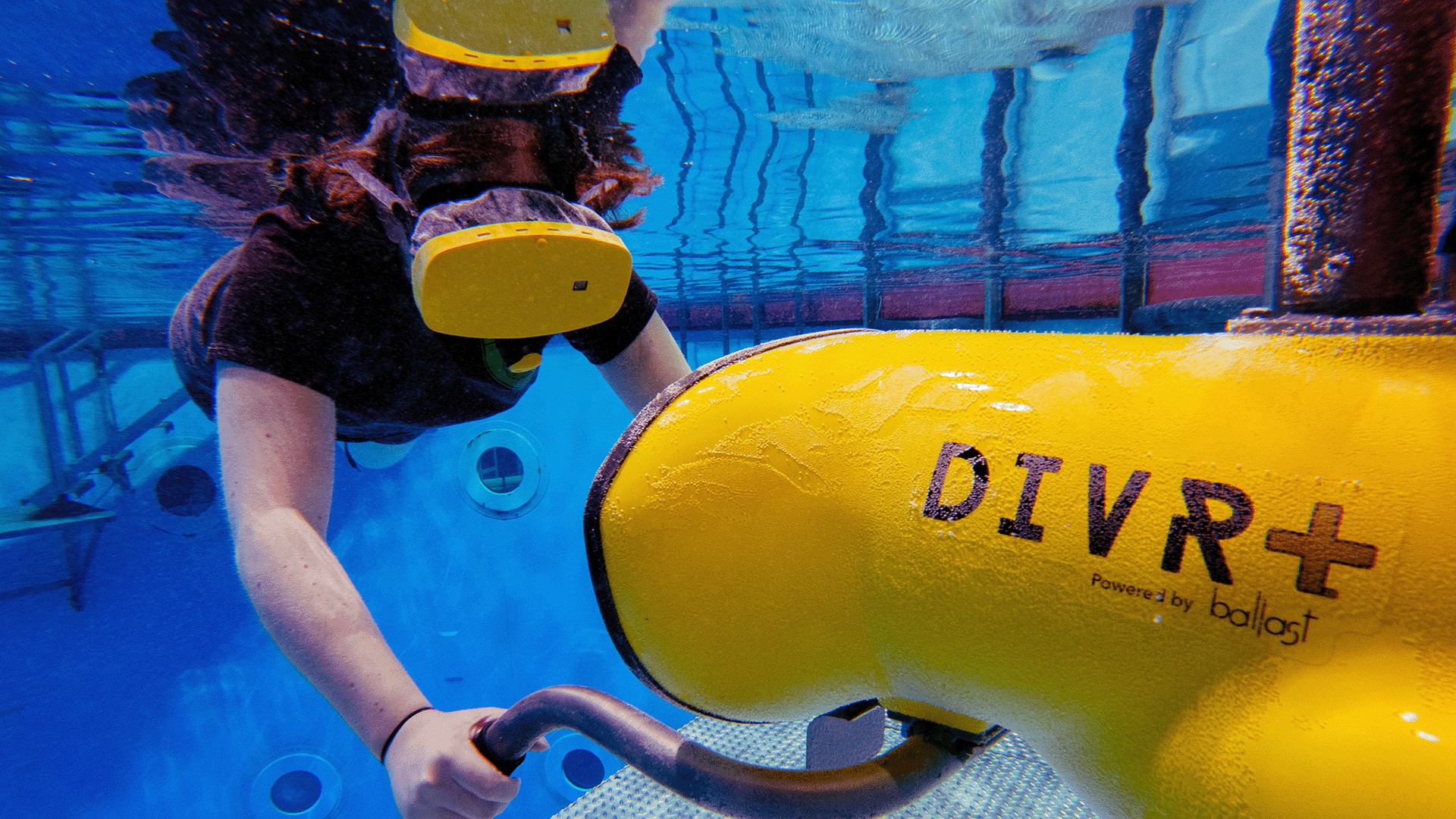 DIVR+ is a virtual reality snorkeling system with sensory feedback. Participants wear a waterproof VR headset and breathe from a snorkel. Cutting-edge technology creates an unbelievably realistic VR experience for one of three experiences, Space, Ocean or Dragons.
Pick one or more of the following:
Coral Reef Adventure
Dive into adventure and swim through a shipwreck on a colorful coral reef, among turtles, rays, fish, sharks, and majestic humpback whales.
Space Journey
Become a space pioneer in this zero-gravity voyage beyond the edge of the earth, around a space station, among the stars and into the black abyss.
Dragon
Fly through a magical world on this fantastic journey with dragons, mountainous scenery, waterfalls, koi fish and more!
Must be at least 7 years old to participate
This experience takes place in the water inside our heated Underwater Astronaut Trainer.
Available most Thursdays, Fridays, Saturdays, and Sundays
General admission required
Subject to availability.

*All water activities take place in the Underwater Astronaut Trainer. Participants should wear shorts and T-shirts over swimwear during the activity. Please bring swimwear and a towel. Water shoes are recommended.